Leading-edge Waterproofing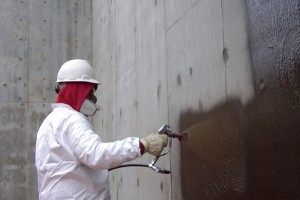 Letner specialists are experts in the selection and application of roofing and waterproofing materials. Using modern applicators, top-quality materials, proven and leading-edge techniques, we create a complete weather-resistant system that protects the entire coverage area. Application expertise includes: hot, cold and torch applied, as well as hot-air welding and self-adhering membranes.
Waterproofing: Deck, Slab or Below-grade Applications
Protect property wherever weather threatens with Letner's all-climate waterproofing program. Materials are carefully chosen and meticulously matched with your structure's unique environmental profile, assuring the highest level of long-term, damage-resistant protection.
Letner's waterproofing expertise
Hot rubberized membranes
Cold fluid applied
Sheet membranes
Welded membranes
Methane gas liners
Deck coatings
Paver and pedestal systems
Common Structures we Service
Garage decks
Plazas
Podiums
Promenades
Below-grade and intra-slab waterproofing
Balconies and terraces